Celebrating Diversity - Same but Different
This was another successful Diversity Week from February 5th - 9th 2018. Our children really benefitted in their learning by enjoying, promoting and celebrating diversity within our school. The week started with visitors Osei and Lionel, working in Key Stage 2 on the Freedom of Speech, which linked well with our Rights Respecting Schools article, 'We have a right to express our own opinions'.
Foundation Stage and Key Stage 1 enjoyed stories from around the world, tastes from Africa and Asia, a variety of music and explored other countries' culture and geography. Key Stage 2 thoroughly enjoyed the diverse recipes and costumes from countries such as Peru, the Caribbean, Sri Lanka, Iran and India.
We had special visitors who led assemblies and workshops on Judaism and Islam and this helped us to think about Article 30 'Regardless of your race, religion or language, you have the right to enjoy your own culture, practise your own religion and to use your own language.'
We also enjoyed a display and workshop led by a silver Olympic medallist. Key Stage 2 had the opportunity to play games against a professional. The children were so enthusiastic and as a result we are starting an early morning table tennis club in the summer term.
As we celebrated our differences, we all thought about how these make us unique and special and make our school a more vibrant learning community. A huge thank you to all the parents who supported us throughout the week.
St John's celebrated a 'Same but Different' week from 6th - 10th February. It has been a huge success. The children have really benefitted in their learning by enjoying, promoting and celebrating diversity within our school. Nursery have been considering the meaning of the words, 'same' and 'different' and exploring a variety of toys. Class R have been celebrating different types of families.
Class 1 have been learning about different faiths and listened to stories in French and Swedish. Class 2 read stories from around the world and made Norwegian cookies. Class 3 have discussed stereotying, played Korean games and enjoyed a delicious Galette Des Rois! Class 4 looked at languages and enjoyed lessons in Italian and Spanish at Kingston Grammar school. They also enjoyed making masks, celebrating Chinese New Year and doing the South African Gumboot dance. Class 5, through a fictional story, looked at the issue of gender identity. They also enjoyed food from India, Bangladesh, Thailand, Iran and China and had the opportunity to try on clothes form other countries. Class 5 also wrote letters to our link school in Malawi. The children wrote about our school garden, the fruit and vegetables we grow here and they shared their favourite foods. Year 6 looked at discrimination against different groups historically, learnt about Korea and enjoyed a Korean snack!.
On Friday Years 1-6 explored diversity within different types of families through workshops organised by Diversity Role Models, a small national charity who deliver positive curriculum based workshops on LGBT issues and anti-bullying in primary schools. The workshops challenged pre-conceived ideas and each class held discussions on the importance of celebrating difference.
A huge thank you to all those parents who made this a very special week. We really appreciate your support.
Quotes from children:
Aurelie Yr 5: I liked the story our teacher told us because it really got the message across that it's okay to be different.
Will Y Yr 3; I really enjoyed playing Korean games. It was fun!
Martha Yr 4: I enjoyed every single second of it vecause we got to learn new things about different countries like the South African Gumboot dance.
Sofia Yr 4: I enjoyed the Gumboot dancing and when Mrs Kamala came in with her beautiful dresses. I learnt how to say hello in lots of different languages.
Holly: I enjoyed learning about different cultures that different countries have and making origami roosters. I thought mandarin was a fruit!
Evie M. Yr 4; I enjoyed this week because we went to Kingston Grammar, had lots of parents in and we learnt lots of different and amazing languages.
Quotes from children:
Elena Yr 5: It's okay to be different.
Jacob Yr 5: It's good to be different.
Maeva Yr 5: I really enjoyed finding out what it's like in different countries.
Sam Yr 5: I liked trying different foods from different countries. It helped me appreciate different people in the world.
Hugo Yr 5: We covered all aspects of diversity with our teacher. I liked trying on different clothes from different countries. It made me think and appreciate different cultures.
Harry Yr 6: You shouldn't treat LGBT people differently from anyone else.
Louis Yr 5: I learnt this week that there is so much prejudice in the world.
​
Quotes from teachers:
"Difficult subject areas were tackled sensitively and honestly. I really liked having Annaliese talk to the children, it gave the talk a real life context."
​
"Thank you! This has given me much more confidence to talk about different families/relationships."
​
"This will stand the children in good stead for secondary school, where prejudice may be greater. Children at primary age are more likely to be open and accepting and it's a good time to build on that."
IMG_7934
IMG_7983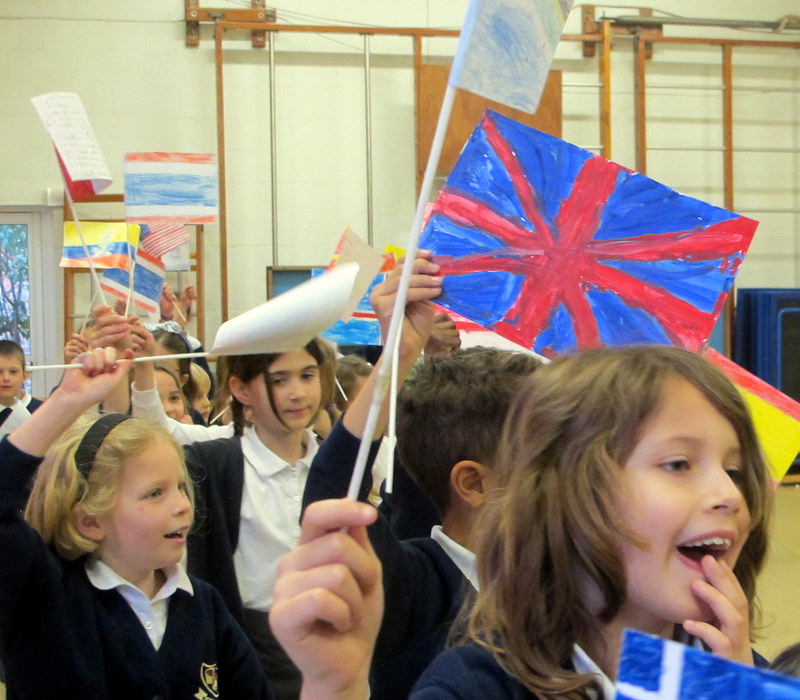 IMG_7962
IMG_7953
IMG_7890
IMG_7825
IMG_0650
IMG_7836
IMG_7844
IMG_7877
IMG_0703
IMG_7817
IMG_0640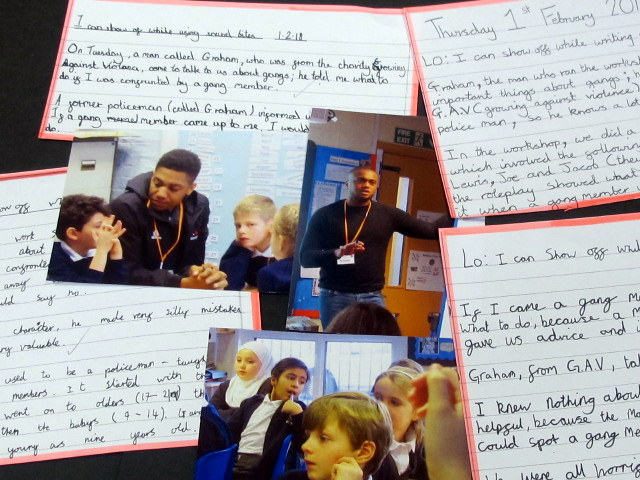 IMG_7814
IMG_0106
IMG_0118
IMG_0093
IMG_0138
IMG_7811
IMG_0097
DSC_0009
IMG_0103
web3
web11
web9
web10
web8
web2
web1
web5
web7
web6